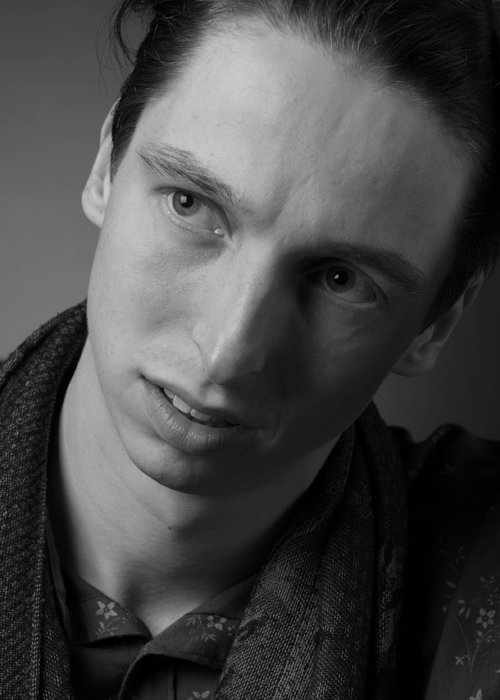 Welcome!
I am an enthusiast cabinetmaker and architectural designer living and working in Hamburg, Germany. I love designing as well as making things and I am in the fortunate position of being able to do both. In my studio I produce bespoke furniture, fine boxes and, what is really my speciality, unique architectural objects like garden pavilions, architectural follies and timbered houses.

My projects have won several awards. For my  Muqarnas Pavilion  I got awarded the Barakat Prize by HRH The Prince of Wales..

I am a member of  INTBAU  an international network of architects and designers dedicated to traditional and sustainable building. From my studio in Hamburg I am working for clients from all over Europe. If you have any requests or ideas, no matter how vague, please feel free to get in touch. I am happy to discuss your ideas with you.  

If you happen to be in the area, don´t hesitate to stop by at my studio and have a look at the latest projects in progress!
We all appreciate good craftsmanship and pleasant aesthetics, but when it comes to commissioning something bespoke we are often looking for this little bit more, this soupçon of fantasy, something that is beyond everyday-life. My goal is hence to create ambitious design that is truly beautiful and joyfully combines traditional design aesthetics with personal ideas - that effortlessly merges time-tested techniques with the amenities of our days.

As you browse through my projects you will discover that many of my designs are based on geometric layouts. To me, this is an art in itself. It makes a design look much more harmonious and takes away the arbitrariness that we encounter in so much of nowadays´ design. It adds this additional layer of mystery to a piece of art.

I get often asked about the "style" of my work. There is no particular style that I follow, although I do believe there is a personal unmistakeable touch to everything I produce. I enjoy getting inspired by the place and the people that I'm designing for and to come up with a solution that matches the environment in a creative yet harmonious way.
Since very young age (I really can't remember that it ever "started") I have been designing and building all kind of houses and fairy tale castles from wood, turning my parents' garden into a kind of ever-changing theme park. One of these early projects is the castle you can see in my gallery. I started building this when I was about eight years old.

After finishing school I did a degree in Landscape Architecture (I love designing gardens as well!) and continued to create buildings and ensembles that progressively left the experimental stage and became more and more artistic.

When I realized that what I was doing there as a hobby could develop into something bigger, I decided to go to London (I'm from Germany by the way!) to study at Prince's School of Traditional Arts. This is where my ideas really took shape and I left the graduation show with a whole bunch of exciting commissions.